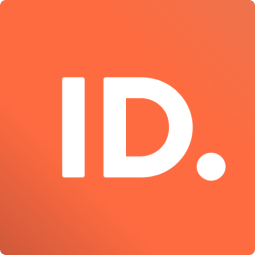 IDnow
IDnow provides one of the most advanced machine-learning technology for its Identity-as-a-Service platform. It verifies the identities in real-time of more than 7 billion people from 193 countries. IDnow has unique solutions including patent-protected video identification and e-signing solutions that help clients save money, improve customer conversion rates and streamline the onboarding process. IDnow is powered by the venture capital investor BayBG.
Industries Served: Fintech, Traditional Banking, Mobility, Gaming, Crypto, Travel, Telecommunication
Email Address

Location

Germany, London, France, UAE

Support

Availability of call & email support
Verification supporting stats
--
Documents
195+
Countries
5+
Languages
Services provided by IDnow
KYC Suite
Face Biometric Verification
Document Verification
Age Verification
eID Verification
Reusable KYC
Video KYC
Liveness Detection
Perpetual KYC
Address Verification
AML
AML for Business
PEP Screening
Watchlists Screening
Adverse Media Screening
Risk Assessment
Fitness & Probity Checks
Sanctions Screening
On-going Monitoring
Others
Know Your Business (KYB)
Know Your Transaction (KYT)
Payment Fraud Prevention
OCR for business
ID Number Checks
ESign
Hardware Scanner Devices
Flexible delivery model
2FA Verification
On-premises verification
NFC Verification
Identity Access Management
Travel Rule
Phone Risk Assessment
Email Risk Assessment
Regulatory Reports
Our Evaluation
2-4 hours response time with staff having good product knowledge as they talk with facts and figures.
The app or web portal provided by the service is user-friendly and convenient for identity verification.
Users had positive experiences with knowledgeable identification agents who effectively guided them through the verification process.
Diverse selection of data sources for identity verification, ensuring flexibility and comprehensive coverage for users' requirements.
Supports major AML solutions, and verification methods with extended support and 195 countries and 5 languages.
No backoffice access was given to test the user experience.
Users encountered technical difficulties, including internet connectivity problems, inconsistent SMS code delivery, and errors during the verification process.
Negative experiences with customer support representatives, as unfriendly, unhelpful, or rude.
Extended wait times when trying to contact support or complete the verification process, resulting in delays and inconvenience.
Lack of responsiveness and assistance from customer support representatives, indicating a need for improvement in the level of support provided.
Exclusive done-for-you products comparison
Save your recess time with our expertly vetted products comparison
KYC Journey Testing
Response Time and Accuracy
Back Office Testing
Scenario Based Support Test
Integration Options
Get For Free
Capitalize our expertise when purchasing a KYC solution